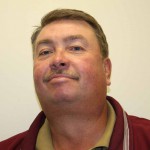 ". . . We are proud of the Trucks we build,
But we are proudest of the relationships we build"
Greg Narron – President
Petroleum Tank Corp. (PETCO) is a "Full Service" Company, and has been in business since 1954. It has been under the current ownership since 1990. The company originally manufactured it's own vessels, but discontinued the process in 1988. We are currently buying Trinity Container barrels, and mounting them on either a customer supplied chassis, or a chassis from our Dealer inventories.
Our company is located 30 miles due East of Raleigh, NC just off exit #107 of Interstate 95 at Kenly, NC (map). The plant is located on approximately 4 acres of land, and our manufacturing and repair facility includes approximately 15,000 square feet of shop under roof. We also maintain a parts warehouse and "over-the-counter" sales facility at this location that covers another 5000 square feet.
All of the mounting, equipping, welding, repair, inspection, and calibration is done here at the Kenly plant. Our repair facility works on both Bobtails, and Transport Trailers. As a "Full Service" Company we regularly perform Hydrostatic and Black Light inspections on both the Bobtails, and Transports. We are registered with the Federal D.O.T. (CT0094) to perform all of the 49 CFR 178.337 – 180.417 Inspections (V, K, I, P), and we are accredited to perform welding repairs in accordance with the requirements of the "National Board of Pressure Vessel Inspectors". We also have a DCE (Design Certifying Engineer CT7749) who is a full time employee of the company, which gives us Engineering, Design, Certification, and Weight Distribution capabilities.
Currently we have the production capability to produce 120 plus units per year. Should the production need grow, our labor market is such that we would be able to add skilled employees with ease. We manufacture our own platforms for each Bobtail, which meets the requirements of the 49 CFR.